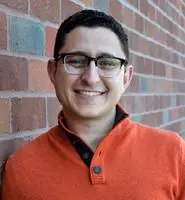 Relationships can be tough work, and for kids and teens it's no different. Combine that with "growing up" and things can get really complicated. I'm Ariel, and I pride myself in helping young people navigate difficult life experiences. Is your child feeling confused about a recent divorce? Are they experiencing the challenges of peer pressure and bullying? Some find the transition between schools to be really difficult. Do any of these sound like your child? If so, call me and let's talk.
My approach is to develop a strong relationship with children and teens in order to help them on their path toward emotional health and well-being. With compassion and understanding, I work with individuals and families to help them build on their strengths and attain the personal growth they are committed to achieving through therapy.
Play is the language of children, and my practice oftentimes involves games to help create a safe space and to support your child's learning and growth. Most importantly, games help children learn much-needed social and problem-solving skills as they mature throughout life.
Teenagers, on the other hand, are going through the natural process of individuation - that time in life where a person seeks to better define their identity outside of the family. In my role as a therapist, I empower teenagers to reflect on what they want out of life, what their goals are for therapy, and what will help them attain those goals in both the present and the future.
I also have extensive experience working with children and families with special needs. Through these experiences I've gained a deeper respect, understanding, and appreciation for the challenges faced by children with special needs and their families, and I feel passionate about supporting them in my practice.